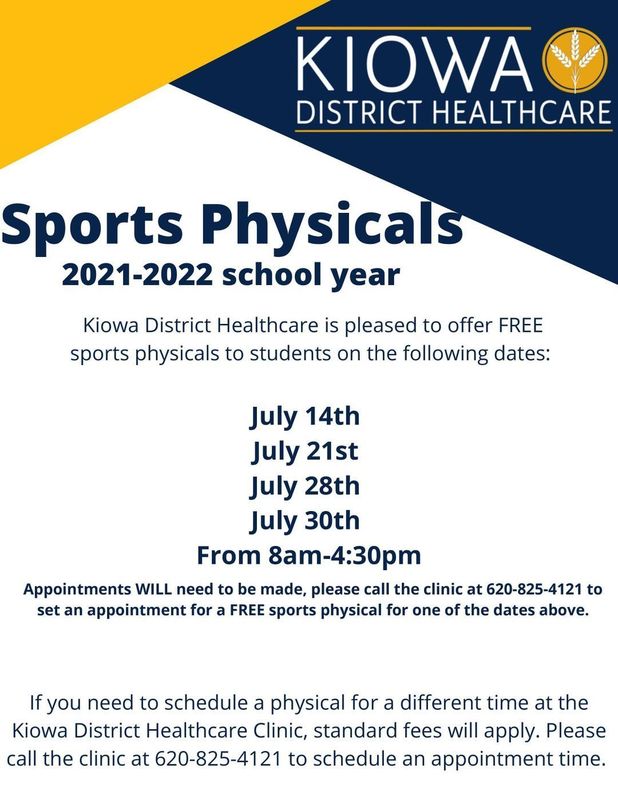 Click on the image above for information for FREE physicals at the Kiowa Clinic. Athletes that will be in the 6th grade or older must have a physical on file to be eligible to participate in athletics.
The FREE dates are July 14th, July 21st, July 28th and July 30th. You must call their office at 620-825-4121 in advance to schedule a time. Please ensure you have filled out the permission form and the parent portion of the OSSAA physical examination and consent form prior to arrival.
If you can't make it any of those first three dates, Mr. Spears will take a bus on July 30th, leaving at 8:00am. You must still call and set an appointment prior to the date and have the forms filled out. If you choose to go anywhere else, or another day, there will be a cost.
The link below will take you to all the documents you need if you would like to print at home. As well, these documents are available at the office Monday-Thursday 8:30am-2:30pm.
https://tinyurl.com/y7j4ke4e