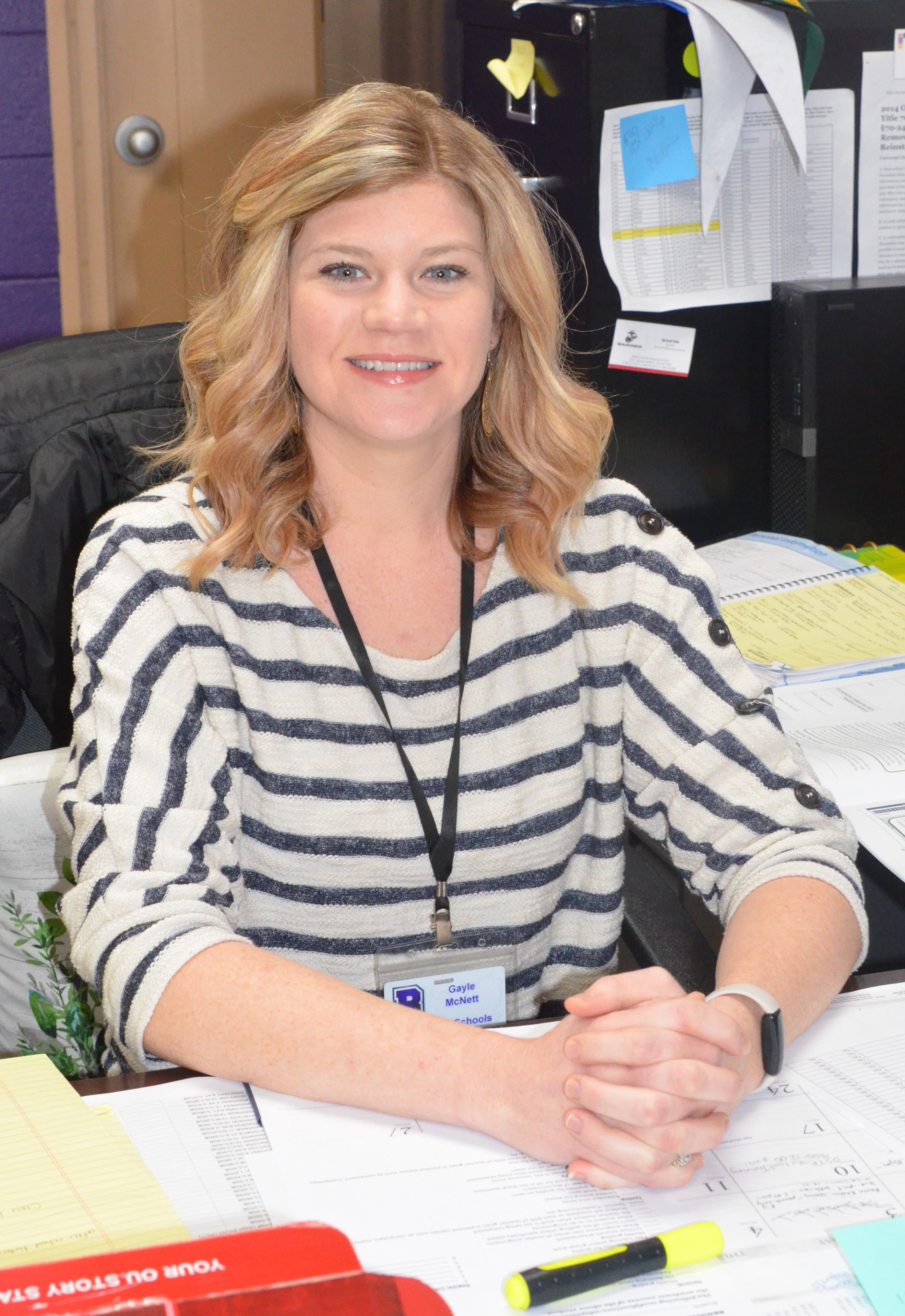 Hello! My name is Gayle McNett, and I serve as your K-12 counselor at Burlington Public School. I graduated from Northwestern Oklahoma State University in 2009 with a Bachelor of Science in Education. I taught elementary school for three years before making the decision to stay home and raise our family.
My husband and I have four children ages 11, 8, 5, and 2. After being at home for several years, I am excited to be back in the school setting serving in this capacity. I am currently finishing up a Master's of Education in School Counseling degree from Southeastern Oklahoma State University. I am also a member of the Oklahoma School Counselor Association and the American School Counselor Association.
Professionally, my specific area of interest is anxiety and stress management, as I feel a greater number of students are struggling in this area now than ever. I have a passion to help all students discover and reach their full potential, and I will continually strive to support each student through their academic, career, and social/emotional development.