EDIT MAIN
Band/Vocal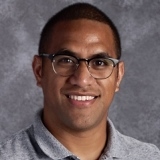 Isi Ofiu - Band/Vocal Instructor
New Band Room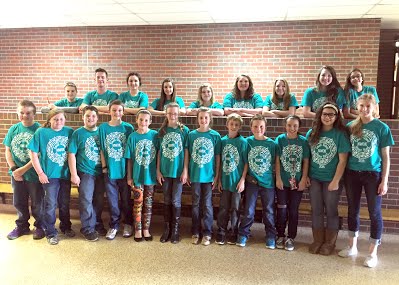 NWOK HONOR BAND
Back row (R to L) Gabe Stewart, Marshall Burnet, Crysta Rabe, Abi Trujillo, Lexi Clark, Lauren Harms, Liberty Bird, Emily Burnet, Elle Trujillo
Front row (R to L) Paden Allen, Kynlee Kolb, J.C. Crusinbery, Jackson Feely, McKenzie Olson, Nancy Klippenstein, Kayli Stewart, Ky Smith, Weston Allen, Savannah Granados, Lauren Lagos, Anna Motycka
These students represented the Burlington Band at the 2016 NWOK Small School Honor Band. Students rehearsed for one day with other small schools like Fargo, Okeene, Lomega, Ringwood, Medford, and Cherokee. They performed a concert which featured the 5th and 6th grade band and the 7-12th grade band at the Cherokee HS auditorium on March 7th. This was a wonderful opportunity for our students to participate in a larger ensemble and work on more challenging music while learning to work with others and meet new people.
The guest conductors were Mr. Craig Krieger of Fairview, OK and Gayla Heinrich of Emerson Schools in Enid, OK.
---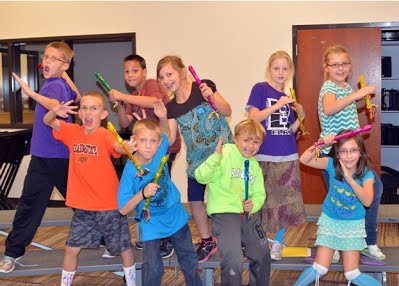 Recorder Karate Black Belts
by Mrs. Kiley Feely
Each year, our Burlington 2nd and 3rd graders work on recorder units in music class with Mrs. Kiley Feely. The curriculum that is used is called "Recorder Karate." Like karate, students earn different colored belts for each level of music that they can perform accurately. Students are judged on rhythm, tone quality, pitch, and technique. For example, the first belt, the white belt, is earned by playing Hot Cross Buns with no mistakes. As they progress to learn more notes and more difficult rhythms, students are challenged to play songs like "When the Saints Go Marching In" and "Amazing Grace." The 3rd grade class at Burlington (Pictured) have all received their black belts in Recorder Karate! Each student successfully played "Ode to Joy" by Beethoven and completed a music theory test to earn their black belts.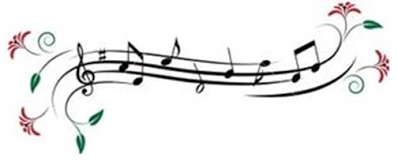 ---
Band Video.mp4